Hope you are all enjoying your vacation!! I know you all had a wonderful time at the luncheon and enjoyed Helen's talk about Threads of Blessing.
I received the following lovely note from her :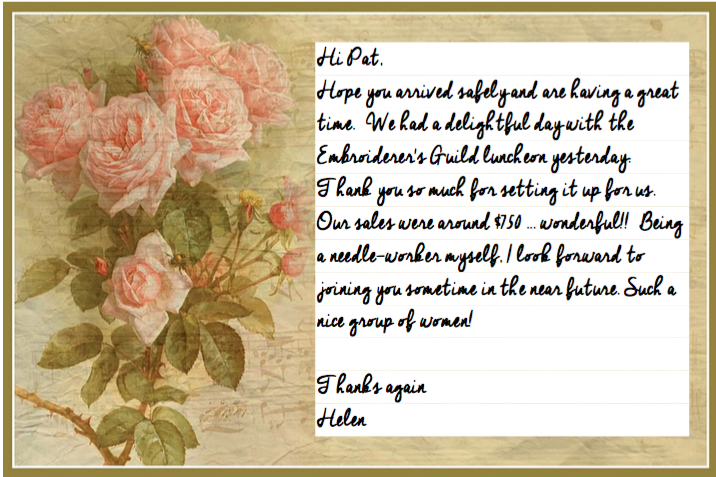 I also heard from Cindy Hambrick that she enjoyed the class and thought you all did, too. She also enjoyed meeting the few of you she didn't know from other events.
Thank You from me for all being on time and prepared for the class! I've seen one of the finished pieces and it is wonderful!
We suspend all of our programs for the summer — there will be no morning meetings, and the evening meetings are informal stitch-ins (perfect for working on our Stitch-a-Long projects!)